9Round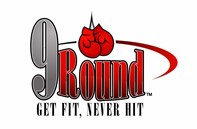 Sports and Fitness Franchise
9Round Kickboxing is a specialized fitness center dedicated to serving clients who want a unique, fun, and proven workout that guarantees results. 9Round offers traditional "old school" boxing and kickboxing fitness program that incorporates functional, interval, cardiovascular, and circuit training regimens.
The programs are developed around a proprietary system of 9 challenging workout stations invented by a Shannon Hudson, professional kick-boxer and visionary entrepreneur.
Shannons goals were to deliver total body results in a quick and convenient 30 minute workout with no class times, no person to person hitting, and a trainer with you every step of the way. As a professional kickboxer, former Chuck Norris World Combat League competitor, Hudson realized that preparing for fights got him in the best shape of his life. Knowing that not everyone wants to get in a boxing ring, he began to develop a way of bringing that real life fighter training to the average person who just wants to get in shape and have a fun workout. From this simple idea, 9Round was born.
From the beginning the concept was designed to be replicated into a unique franchised business capable of being successfully by people oriented entrepreneurs. The ideal franchisee has an interest in fitness and running a fun business where members get fit and are a vital part of the 9Round club which serves as a social community.
Each facet of the 9Round franchise solves problems posed by other fitness concepts.
Low Low Costs. 9Round is a low entry cost fitness franchise as well as a low overhead and low maintenance business. 3 of the biggest cash flow risks that concern people considering a franchise are solved by his concept: Low Entry Costs, Low Overhead and Low Continuing Costs. 9Round members "get fit, not hit" and the same is true for our owners. Franchisees will not get hit with high royalties or high investment costs.
On top of that, your first 3 months are royalty fee to help you generate even more cash-flow during the early months after your grand-opening.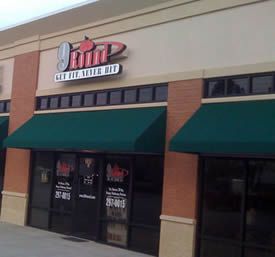 The time from being granted the franchise to the 9Round gym opening is brief because we only need approximately 1,200 square feet of space and most of the equipment has a single source. As such, rent is far less expensive than big box or larger gyms. Landlords can provide finish out expense and we have been getting months of free rent
Broad Member Appeal. While members typically are between 25 and 40, all ages participate and benefit from the easy in and out fitness concept where classes start every 3 minutes. You dont have to be a trained kick-boxer. The moves are basic and the work out brisk, with training buzzers going off between rounds. People of varying levels of fitness, weight and age all go through the system at the same time -- pace can be individual, but all rounds last the same amount of time for even flow-through on the circuit stations -- regardless of member skill differences.
With 9 stations (not including supplementary stations) 9 members are continually moving through the system for a fast flow through of members. Since each station work out lasts about 3 minutes, the work out is complete in 30 minutes. Hence, classes start every 3 minutes. Because of this ability to handle high volume flow through of workouts, there is virtually no limit to the number of members that you can sign up.
Fitness Niche Focus Combined with Proprietary Know-How makes for a dynamic, entertaining and unique franchise. Memberships grow fast as validation with our franchisees will support. We even provide an FDD Item 19 Financials Performance Statement in most states. We focus on the work-out experience without the complications of big-box fitness facilities.
Results and Entertainment. Lets face it. Repetitious boring workouts lead to low member participation and the pace of new membership growth. At 9Round growth is continuous and excitement spreads by word-of-mouth -- apart form the marketing you do as the franchisee. The work out is fun, entertaining and time flys.
Extraordinary Support. The 9Round team is experienced in the business you will run as a 9Round Kickboxing franchisee. Support from business planning, coaching, training and the 5 day training camp where you will be trained in all the ways of running a 9Round gym. You will also be provided support for 3 days prior to your opening and through the opening. Shannon Hudson, currently the 3rd ranked kick boxer in the world and 5 degree Black Belt, will personally be at your opening for demonstrations and public relations interviews with local media.
A Franchise Set Apart from the Rest. The early years of developing the concept lead to a firm belief on Shannon's part that the concept could be replicated and expanded. Out of a simple concept, and humble beginnings from a small 1,100 sq ft gym, in Greenville, SC, Shannon Hudsons 9Round has truly become the next great and sustained trend in fitness. 9Round is changing the face of health and fitness Getting America Fit 9 Rounds at a time.
Year Established: 2008
Total Units Operating: 3
Cash Investment Required: $35,000 est
Total Investment Required: $50,000 to $65,000 est

Minimum Net Worth Required: n/s
Franchise Fee: $15,000
Financial Assistance Offered: 3rd Party Sources
Training and Support: YES