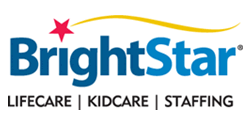 BrightStar offers the best solution in home healthcare and medical staffing.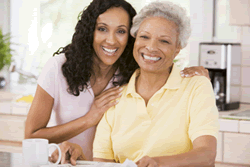 BrightStar is becoming a leader in the healthcare staffing marketplace, providing staffing services to hospitals, nursing homes, schools, government installations as well as to private individuals.
We are dedicated to the goal of providing professional and reliable medical support staffing services to healthcare providers, patients and qualified employment candidates.
BrightStar is designed with the patients need for personal care and safety in mind. In a home setting, clients can expect to receive help with all personal hygiene and light housekeeping including; bathing, oral hygiene, changing linens, meal preparation and other personal services.
The market for our services is growing rapidly and will continue to grow over the next several decades.
Currently, 7000 people a day turn 65. By 2030, one out of five people could be a potential client for a health care franchise.
What Makes BrightStar a Great Health Care Franchise Opportunity?
Seven Key Advantages that Only BrightStar Offers: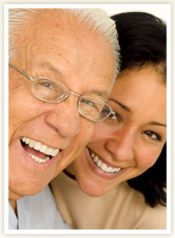 1. Make a Difference
With a home health care franchise, you will make a positive difference in the lives of many different people. You will help others retain their dignity and remain as independent as possible. This is one of the few businesses where you can feel great about it and know that you will have an immediate and profound effect on many different people. The feeling we get when we are able to be of service to our clients is indescribable.
. A Booming Healthcare Market
The future is very bright. BrightStar provides services to the largest and fastest growing market segment in the U.S.-seniors! The need for our services and home health care & medical franchises are growing rapidly and the senior population is a group with much greater than average healthcare needs. 7000 people a day turn 65. This segment of the market is growing faster than the total population, increasing the demand for home health services and all types of senior care.
Multiple Revenue Streams - Home Care, Staffing and National Accounts
With BrightStar's home health care franchise, you will be able to reach more clients. You will offer medical and non-medical homecare. Also, you will be able to reach more potential clients as you will be able to take insurance cases and provide high-tech care which is much more lucrative. We offer three types of home care - non-medical care that includes companionship and transportation; personal care that includes bathing and assistance with the activities of daily living; and skilled medical care that includes invasive care handled by RN's and LPN's.
Additionally, you will provide supplemental staff to businesses. Providing staff to businesses is typically three times more profitable per hour than homecare.

Lastly, we have a dedicated focus on bringing revenue to our franchisees through national accounts. We have over 50 national accounts and growing

Technology
Our web-based management system is very powerful and easy to use. No other company offers anything like it. We built our system to allow us to continue to expand. Managing two - let alone three offices - without our system would be laborious.

Our system integrates almost every function that relates to running your health care franchise. It will allow you to spend your time focusing on sales and not the paperwork! Also, our system will allow you to practically run your business from anywhere in the world.

You will know exactly where your business is at each moment, no matter where you are.
Training
BrigthStar offers exceptional training.


You'll receive:

A 4-day new owner boot camp to introduce you to the industry and prepare you for all of the tasks to get opened.
Once you are ready to open, you will return for 5 days of training where you will learn everything about running your BrightStar health care franchise.
Enrollment in our exciting "BrightStart" Program.

Ongoing Franchise Support
Our ongoing franchise support is designed to keep you current. In the early stages of your business, we will help reinforce the techniques and methods you learned in training. This includes:



Experienced staff available when you need us

A formal mentoring program

Conferring with other franchise owners

Updated business information on our world-class web site

An Internet bulletin board

Annual meetings
Are You Ready?
If you are looking to help people, want your work to have meaning and make a great living at the same time, we invite you to learn more about us. Request more information today if you are ready to start a home health and medical franchise that you can feel great about!
Year Established: 2002
Total Units Operating: 142
Cash Investment Required: $75,000
Total Investment Required: $102,000-$184,000

Minimum Net Worth Required: $500,000
Franchise Fee: $45,000
Financial Assistance Offered: YES/Third Party
Training and Support: YES