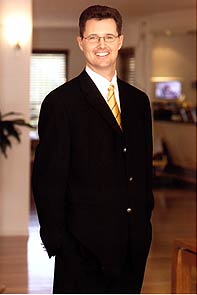 Coaching Franchise Opportunities Available
If you think youd make be a good addition to our business consulting franchise, contact us today to learn more about available franchise opportunities and find out more about becoming a business coach. As part of the ActionCOACH franchise you will provide a valuable service to clients, and supply a pair of fresh eyes to evaluate the current structure to their businesses and help them to improve and maintain the health of the company.
Our ActionCOACH staff members provide business mentoring to our clients and help them excel as a business mentor by focus on the four core aspects of their business: time, team, money, and systems. As a business coach , you will provide executive coaching and business mentoring help to clients to help them understand how to organize and run an efficient, profitable business by maintaining the health of your company.
In order to become an ActionCOACH, you need to have passion and a genuine, caring attitude. Franchise owners can easily learn the details about fixing and managing a business from our business mentors, but the dedication and commitment cant be taught. If you are passionate and truly want to be an integral part of companies successes, learn more about a business coaching franchise opportunity today.
7 Reasons Why Entrepreneur Magazine voted ActionCOACH the Number 1 Business Coaching Franchise in The World
In 1993 Brad Sugars and ActionCOACH started the business coaching industry and now with more nearly 1000 franchised business coaches in 23 countries we've literally turned the old business consulting model into a far more powerful, profitable and more affordable way for small business owners to get the help and business mentoring they need to grow their business...
Entrepreneur Magazine has also rated us for three years running one of the Top 20 Home Based Franchise Businesses, giving business professionals and executives a great choice when it comes to a white collar business opportunity that gives you a great business, a great brand and a great lifestyle...
Then they ranked us in 2004 as the 16th fastest growing franchise on the planet, and as the leaders in small business coaching you can easily understand why... the literally hundreds of marketing, advertising, profit growth, business growth, money making, business systems, time management and team building strategies that our business coaches use to mentor all of our SME clients are also used by you as one of our franchisees to help you grow your business...
Entrepreneur continues ranking us in the Top 100 of the Franchise 500, showing not only our industry strength but the level of respect we get from the franchise industry... so, with the massive growth in the business coaching industry and with life coaching and executive coaching following closely behind you'll be joining the leading franchise in an industry worth billions...
Owning and starting your own business is on the increase and as as business mentors we provide business owners with one to one and group coaching on sales, marketing and management they get all the motivation, the education, the business plan, the marketing plan, the team building, business mentoring, and the self and time management they need...
Our franchisees truly believe in the 4 main benefits of being an ActionCOACH Business Coach... you get to become a business mentor and help other people, you get to be in charge of your own career, you get to have the lifestyle that comes from having a home office and you get to make an hourly rate most professionals only dream of... your success is only limited by your enthusiasm and level of coaching activity.
businesses for sale an ActionCOACH Franchise is not only the #1 choice in business consulting services, but as you read through the rest of this site, you'll quickly begin to see it's the only choice for a company that truly values, trains and supports its franchisees...

Vision & Mission

The Vision we support is "World Abundance through Business Re-Education".

ActionCOACH is a team of committed, positive and successful people who are always striving to be balanced, integral and honest. We will work within our "14 Points of Culture" to make sure that everyone who touches, or is touched by the ActionCOACH team, will benefit greatly and in some way move closer to becoming the person they want to be or achieve the goals they want to achieve.

We will always work in co-opetition with all those who believe they are in competition with us. We are in the business of 'Edutainment'. We will educate ourselves, our clients and all those whom we work with, while we entertain them and create a fun learning environment. We will educate our clients in world-class marketing and business development techniques using audio, video, CD's, other technologies and simple workbooks, workshops and seminar formats.

Our products and services will be of the highest quality, value for money and, whether sourced from within the company or externally, will always add the most value and use the latest and most effective training methodologies available.

ActionCOACH clients, whether they be small, medium or large in size, will have a desire to have us help them in achieving their goals and be able to take on Our Commitment to them by returning their Commitment to ActionCOACH. They will be forward thinking, willing to learn and grow, and be willing to work as a team player in the development of an organization of 'people'.





Year Established: 1993
Total Units Operating: 601
Cash Investment Required: $75,000 for Primary Coach - $55,000 for Associate Coach
Total Investment Required: $82,344 to $92,144 for Primary Coach - $59,344 to $72,144 for Associate Coach

Minimum Net Worth Required: $100,000
Franchise Fee: $50,000 Base for Primary Coach/$35,000 Base for Associate Coach. Each Requires an additional $25,000 Training Fee.
Financial Assistance Offered: Third Party
Training and Support: 10 Day Extensive Training with On-going Support