Be Your Own Boss with an Affordable, Onsite, Business to Business Franchise in the Steady Automotive Aftermarket Industry
Aero Colours is Americas premier automotive paint and repair specialist. Our franchisees provide a necessary and reliable service needed by dealers in order to shorten the sales cycle of dealers used car inventory.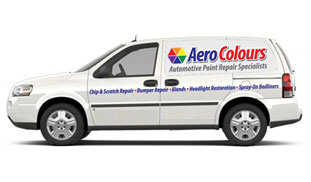 Much-Needed Services
Have you ever wondered why used cars for sale at new and used car dealerships always look fantastic? No scratches, no minor dents, no sun faded areas to speak of, and head lights are as clear as the day the vehicle was originally sold? Well the answer is that dealerships rely on companies like Aero Colours to fix and maintain the used car inventory that comes in from trade and from the auction. We believe that Aero Colours, with its state of the art proprietary color match system and wide variety of add on services, provides dealers with the very best choice around. Today, thousands of vehicles have been sold with the help of our Aero Colours franchisees. And given todays competitive market, we are needed now more than ever.
At Aero Colours, our lines of services include:
Vehicle paint chip repairs
Clear coat scratch repair
Bumper repairs
Headlight restoration
Panel blends
Detail services
Glass Repair
And more.
Dealers do not mind paying for these services. Our fees are typically added to the price of the vehicle when it is sold at a markup, providing the dealer with a profit center.
A Great Time to Be Part of this Industry

The used car market is booming and given the circumstances facing manufacturers today, having high quality used cars that are attractive to customers is paramount for any successful dealer. Today over of all cars sold at the dealership are in fact, used vehicles.
Benefit from Investing in an Industry Leader
Aero Colours is part of Americas largest and most diverse automotive franchise holding company, Driven Brands Inc., whose family of brands include; Meineke Car Care Center, Maaco Collision and Paint Repair, Econo Lube N Tune, AutoQual, Drive N Style and Tortal. As the nations leader in automotive franchising, you know you are joining a team with world class support and training.
A Turnkey Business System at an Affordable Price
At Aero Colours we provide a low cost franchise system with unlimited earnings potential. Our unique franchise model offers: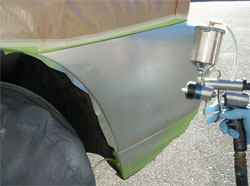 A dynamic and scalable system
A business model with no national or local advertising fees
Large protected territories
Incredible line of products at below market pricing
An opportunity where you determine the hours of operation
World class training and support
A proven system that is united with the leader in todays automotive franchise industry
Note: Aero Colours is not currently accepting inquiries from outside the USA.
Year Established: Value 1
Total Units Operating: Value 2
Cash Investment Required: Value 3
Total Investment Required: Value 4

Minimum Net Worth Required: Value 5
Franchise Fee: Value 6
Financial Assistance Offered: YES / NO
Training and Support: YES / NO