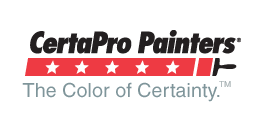 OWN A PIECE OF SOMETHING BIG IN THE HOME SERVICES INDUSTRY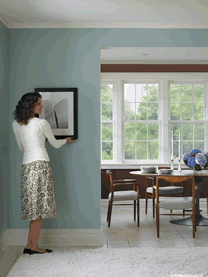 Join the industry leader in a huge space.
Whats missing from your professional life? Autonomy? A vested interest? Maybe you are seeking a new challenge? As a CertaPro Painters Franchisee, you get all the perks of being in business for yourself, plus the proven system that has made CertaPro Painters the most referred painting company in North America. Were the top player in a space estimated at over $80 Billion.
CertaPro: A Brand of Certainty that is creating "Customers for Life"
CertaPro honors homes and the people who live in them by providing a customer experience that is unmatched. CertaPro customers are delighted by the service we offer. As a result, our customers have come to expect the unexpected from the largest painting company in North America. CertaPro is a full service painting company servicing both residential and commercial customers with superior interior, exterior and specialty painting services (e.g. faux finishes).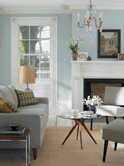 Getting BIGFAST!!! -- Through Systems
Since 1992, CertaPro Painters has focused on refining its systems tohelp our franchisees scale. Our Comprehensive Marketing Systems "make the phone ring" by utilizing a combination of targeted local marketing and national advertising. Our Central Call Center provides your customers with "World Class" attention, service and support: so you can focus on driving your business. Our Integrated Technology Systems make it possible for you to track your production, sales and financials, regardless of how big or fast your business grows. It's a "business in a box"...the "box" being a slick state of the art Tablet Computer that tracks everything "real time"... (Including the printing of a proposal while you are there with your customer) right in the palm of your hand!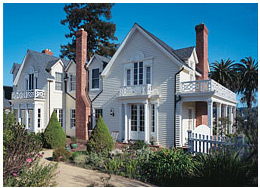 The "Train is Leaving the Station"...you had better get on-board! In the last three years our growth has been tremendous.Our success has been built through the collective efforts of a dedicated management team, experienced entrepreneurs and our reputation. Today, we have over 300 franchise owners located throughout the US and 8 provinces in Canada. Our plan is to nearly double the number of franchisees in the next three years.

We work with you "Shoulder to Shoulder"
We are there to support you every step of the way.

CertaPro offers a comprehensive initial training program that covers all aspects of building a successful home-based franchise that will quickly scale to something much bigger over time. In addition, support is available to help market, recruit and train your key staff members in your efforts to scale. Some examples of these key staff positions would be: Office management, sales management and Production management. With CertaPro, you're "working on the business...not in it.

>
Youre Not Alone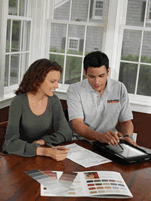 The relationship between Franchisee and Franchisor is stronger at CertaPro than anywhere else...just ask our Franchisees. In addition, CertaPro facilitates strong "Peer to Peer" interaction among Franchisees through our National Convention, Regional Meetings and Business Planning Groups. Management Learning Groups, Roundtables, Panel Discussion, and Business Strategy Meetings. At CertaPro, we help Franchisees connect, learn and improve from each other.
Join CertaPro, and Paint a New Life...A Life of Freedom, Control and Wealth

We have new franchises for sale across North America, in every major market, Contact Us Today!
We also have existing businesses for sale in the following markets:
TriCities, TN, Memphis, TN, Newport, RI, Hunterdon County, NJ, Marietta, GA, Annandale, VA, Cleveland, OH, Wilmington, DE, and Long Island, NY.
Year Established: 1991
Total Units Operating: 325
Cash Investment Required: $75,000
Total Investment Required: $129,000-$154,000

Minimum Net Worth Required: $200,000
Franchise Fee: $50,000
Financial Assistance Offered: YES-SBA
Training and Support: YES