The AmeriCare Way
AmeriCare Alliance's purpose is to assist the elderly and disabled in living on their own through our home companion and senior care services. Better quality of life and affordability makes AmeriCare Alliance's services excellent alternatives for those who cannot live independently. At some point, everyone will need a helping hand to continue living independently at home. This can place a tremendous burden on family members. AmeriCare Alliance attempts to relieve loved-ones of this burden with reliable and cost-effective plans.
The Opportunity
Occasionally in the history of the business world an opportunity presents itself that is so unique and so timely that all who follow will say; I wish I had been in on the ground floor of that one! There are many ways that talented individuals like you can make a living. Even an exceptional living. What we offer as a franchisee with AmeriCare is more than a way to earn a living.
Would you like to be on the leading edge of the greatest demographic shift in the history of the United States? Join us today! We offer a lifestyle of choice, the chance to enter the non-medical home care industry that is the fastest growing segment in franchising today. With AmeriCare, youll be part of a company that offers: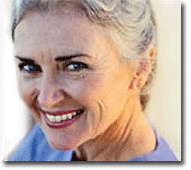 Dominant Brand: The Wall Street Journal reported that brand awareness in our industry is less than one percent. With the AmeriCare Alliance Area Developer program, we have the opportunity to be the dominant national brand in our niche industry.
Comprehensive Advertising and Marketing Program: Our five-point marketing program enables our franchisees to develop a strong presence in their territory and generate clients more rapidly.
Client Retention: The unique concept of allowing the client to interview and to select his own caregiver makes client retention a competitive market advantage. With other companies, if the caregiver is rejected or quickly fired, so is the company. Allowing the client to make his own selection means the AmeriCare franchisee can focus on building his business, not constantly rebuilding his business.
Simple Model: The AmeriCare Alliance franchisee can work from a small office with few employees and limited overhead. The AmeriCare simple model works with independent contractors, as well as employees, in most states.
Flexibility: The AmeriCare franchisee is able to build the business to the level that meets their personal goals. We invite you to explore our industry and see for yourself the AmeriCare difference. The right program at the right time in the right industry translates into an unprecedented opportunity for our franchisees!
Why Franchise with us?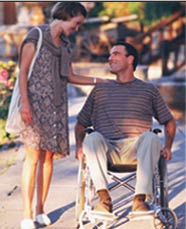 If you qualify and decide to become a companion, senior and home care services franchisee, you will develop your non-medical home care business within a generous territory; with the training and support from a local area developer you will also own the perfect business at the perfect time. Take advantage of all the following benefits:
A total investment as low as $70,000
A multi-billion dollar recession-resistant industry
One of the fastest growing industries in the United States
A business that contributes to the community
A business with residual income potential
Moderate office space requirements
Minimal monthly overhead
Regular business hours
Few employees
No inventory
As a companion, senior and home care services provider, you will also have the following benefits:
Direct local support from your area developer
Extensive ongoing training
The ability to make a differnce and give back to your community.
Without exception, AmeriCare Alliance franchisees will have the advantage of working directly under an Area Developer in his or her territory. Local plus national support equals a winning team. So what are you waiting for? Get started on your own AmeriCare Alliance business today!
Year Established: 2003
Total Units Operating: 6
Cash Investment Required: $70,000-$103,000
Total Investment Required: $85,000-$120,000

Minimum Net Worth Required: $150,000
Franchise Fee: $30,000
Financial Assistance Offered: No
Training and Support: Comprehensive