Join the Industry Leader in a Rock-Steady, High-Demand Business: Own an Affordable, Mobile Franchise and Build an Exciting Business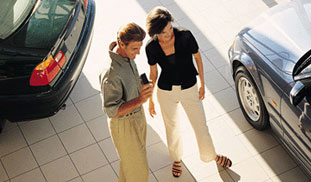 Today, nearly 3 out of every 4 cars sold in the United Statesare used vehicles. While new car sales are certainly down, used car sales are now more important to dealers than ever. Thats why hundreds of new and used car dealers rely on AutoQual to help move their existing used car inventory. If you have been looking for a franchise that is affordable, fun and has unlimited growth potential, then AutoQual may be right for you. As the leader in used car restoration services, we provide an easy to operate model that is cost effective and rewarding to operate.
Join an Industry Leader
AutoQual is North Americas #1 mobile provider of vehicle cleaning, restoration, protection and maintenance services to new and used car dealers.Founded in Denver, Colorado in 1998, AutoQual has grown to over120units servicing thousands of car dealerships throughout the United States and Canada. AutoQual is a proud member of the Driven Brands Family which includes household name brands such as Maaco Paint and Body, Meineke Car Care Centers, Econo Lube N Tune and Aero Colours.
Our Unbeatable Services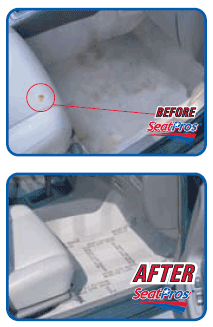 Have you ever opened the door to a used vehicle at a car dealership and wondered how the dealer got the vehicles interior to look so good? Dealerships rely on companies like AutoQual to revitalize their used car inventory. For over 20 years, AutoQual has been recognized as the number one mobile restoration provider of vehicle cleaning, restoration, protection and maintenance services.
Our company helps dealers sell their cars quickly by:
Removing all visible trash
Cleaning the interior with our patented process
Vacuuming carpets
Repairing Leather and Vinyl burns and holes
Re-dyeing complete carpet, if necessary.
Installing OE trademarked protective factory plastic in the front driver and passenger areas using a patented process to maintain cleanliness
Installing custom mats with your dealership's logo on them
The entire car is completely deodorized with a fresh scent to enhance that first impression
In order to maintain and grow our relationship with new and used car dealers, AutoQual franchisees visit their dealers weekly, assuring that the used cars are in tip top shape. That means our franchisees or their employees maintain the cars they have already restored and gain new vehicles as dealers take in cars from trade or auction. So once you have established the account (and we will help you with that) it is your account to maintain.
This business has unlimited potential, with thousands of used vehicles hitting the market every day, theres no other business with this kind of profitable future. My margins have been great since the day I opened. Frank McGrath, Franchise Owner, Baltimore, MD & Northern VA.
Note: AutoQual is not currently accepting inquiries from outside the USA.
Year Established: 1998
Total Units Operating: 151
Cash Investment Required: $45,000
Total Investment Required: $55,000 - $94,000

Minimum Net Worth Required:
Franchise Fee: $48,000
Financial Assistance Offered: No
Training and Support: One week in Denver/One week in existing franchisee's location/One week in market for business launch