100% Arabica Chock full'o Nuts Coffee
No Royalties No Ad Fees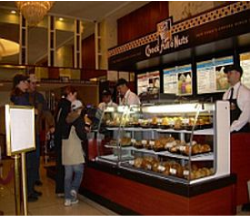 Chock Full has been one of New York's most beloved brands for generations, known for having the highest reputation for quality, consistency and value. Long before pricey coffee bars dotted every city block, there were Chock Full o'Nuts Cafs. (We started our coffee shops way back in 1932!) The cafs were the one spot where consumers knew that they could sit and relax while they enjoyed the best cup of coffee that NY had to offer. Today, there are more outlets offering Chock Full o'Nuts coffee than ever before. Our locations offer a variety of high quality beverages and are situated to serve the consumer-on-the-go in a NY-minute.
Scalable
Chock Full o'Nuts Cafs can adapt to any location. From free standing drive-thrus to online cafes to small kiosks and carts, we can fill any need for the Coffee lover. Whether it's a perfectly brewed cup of rich, robust 100% Arabica coffee to recharge you, a super-special treat to reward you, or our classic datenut bread cream cheese sandwich to reenergize you - you'll find we have it here, as well as lots more.
Vertically Integrated !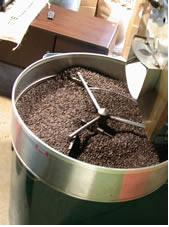 Chock Full is part of the Largest privately held Coffee Company in the world. We own the Plantations, 10 roasteries, warehouse and distribution facilities, a factory that builds the finest espresso machines available, and over 700 international coffee shops worldwide. We sell over 120 thousand tons of coffee annually and process over 2.5 million bags of green coffee per year.
100% Arabica
Our program is a turnkey, branded coffee and beverage concept, featuring the finest blends of 100% Arabica Coffee beans, roasted to our own exacting standards, for the distinctive aroma and unparalleled full-bodied taste, demanded by coffee consumers everywhere. Chock Full is famous for Quality and Consistency. We offer unique packages, custom fit to every operator's needs.
Pricing
There are NO ROYALTIES AND NO ADVERTISING REQUIREMENTS.
Chock Kiosk Initial License Fee: $10,000
Chock Caf Initial License Fee: $20,000
Area developers start at $100,000 (plus the cost of opening one Cafe' or Kiosk) with huge protected territories.
Voted Best Tasting Coffee by Cooks Illustrated Magazine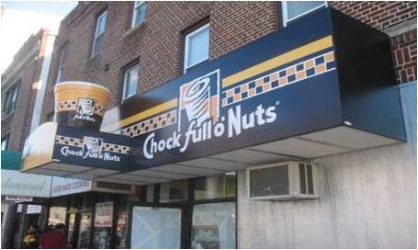 Year Established: Value 1
Total Units Operating: Value 2
Cash Investment Required: Value 3
Total Investment Required: Value 4

Minimum Net Worth Required: Value 5
Franchise Fee: Value 6
Financial Assistance Offered: YES / NO
Training and Support: YES / NO