Citywide Maintenance is a leading provider of quality Janitorial and Building Maintenance services for many types of commercial property.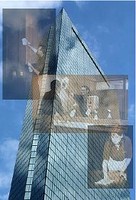 Yes, we offer janitorial services, but we have expanded our business to include what we call the Total Solution for Building Maintenance. Basically, we are committed to delivering on our goal of being the one phone call our customers need to make to take care of all their building maintenance needs.
City Wide offers the chance to be self employed and have ownership in a growing business that generates revenue by selling and managing repeat contract services. Services that are needed by literally every commercial property in your city.
City Wide is a "Total Solution Franchise" , which means you will have the training and resources to support you in bidding and selling other individual services in a large, exclusive territory. This allows you multiple opportunities to open accounts instead of just having a single item to sell.
Owning a City Wide Franchise allows you to "work on the business" rather than "in the business". You will spend your time selling contracts, managing relationships and building your business. You do not spend your time recruiting, hiring, training and supervising hourly employees or doing the work yourself. This is an important distinction that separates City Wide from other franchised base business opportunities.
City Wides primary responsibility is selling accounts and managing the customer relationships.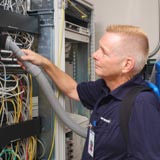 City Wide works with one year signed (and automatically renewing) contracts, which provides an ongoing and compounding repeat revenue stream. This provides a building block of income so you are not starting from scratch at the beginning of every month.


City Wide uses independent Contractors, who specialize in the services we sell. This frees us from the need of recruiting, hiring and training the workers as well as dealing with all of the headaches associated with employee intensive businesses. By doing so we have leveraged our resources and minimized our risk so we can focus on what we do best- selling and managing relationships.




Year Established: 1959
Total Units Operating: 15
Cash Investment Required: $125,000 - $150,000 over 12 months
Total Investment Required: $200,000 - $250,000 (Including franchise fee)

Minimum Net Worth Required:
Franchise Fee:
Financial Assistance Offered: No
Training and Support: 2 Weeks at Corporate + 2 Weeks On-Site