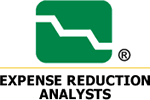 The franchise for the ambitious professional!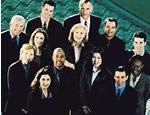 Expense Reduction Analysts (ERA) is the largest Cost Management Consultancy franchise company in the world and offers the most exciting white-collar franchise opportunity available today. Professional individuals seeking more control of their work/life balance, greater earning opportunities, recognition of achievements and the desire to become self-employed, yet still have the support and structure of being part of a successful network, need look no further than ERA.
Franchisee Quote: Richard Halperin - "Simply put, we have a lower cost delivery model than our competitors do and an attractive compensation model that appeals to our clients. I'm impressed with the high caliber of the people I've met at ERA. They come from diverse backgrounds, are knowledgeable, experienced and are driven to success. ERA has a collaborative culture that I believe contributes to both my growth and success."
The ERA Service
ERA franchisees deliver cost management services to organizations of all types and sizes, based around a compelling no-win, no-fee proposition. The ERA franchised network utilizes a sophisticated business system and shares huge volumes of information relating to suppliers, markets, pricing, quality and services that enable ERA franchisees to deliver results across multiple cost areas.
Operating primarily from home-based offices, ERA franchisees utilize the skills and experiences of one another to form project teams focused on the client's individual needs. This provides you with a business model that has enormous flexibility and enables you to play to your strengths.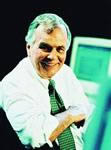 ERA has delivered savings to over 10,000 clients throughout the world since it began operating in 1992. Achievements for our US franchisees have been formidable with average client savings currently standing close to 20%. As an ERA franchisee you share in the savings you generate for your client. Typically, our client agreements call for our franchisees to earn 50% of the client's savings for up to eighteen months. It is easy to see how a carefully managed client base can lead to a significant income opportunity for our franchisees while boosting our client's bottom lines!
Franchisee Quote: Greg Pollard - "I wanted to own a business and step out of the corporate world. ERA's offering provides a true and measurable difference for our clients and an opportunity to make a good living for my family. With the shared savings model and emphasis on implementation, I know I made a positive impact on my client's bottom line and will be rewarded in a true pay-for-performance environment."
Training And Support
ERA offers a training and support program that is second to none. Utilizing the best of ERA's combined experience, gained from delivering thousands of cost saving projects over many years, the training will empower you with the techniques and knowledge to enable you to sign clients, deliver successful profit-improvement projects and earn fees as quickly as possible.
ERA's Training Program Includes:
Two week mentored training program completed at your home readies you for a six day classroom based Initial Consultant Training program in Carlsbad, CA
Six days of classroom-based Initial Consultant Training at our US Support Center in Carlsbad, CA where you learn how we generate new business and successfully execute and implement client projects
Three weeks of mentored post-training support delivered by our Support Center
Sales and Project Mentoring Program delivered by a knowledgeable Area Manager and the Support Center
Six volumes of Business Manuals with the tools you need to execute successful projects
Exclusive Software Package encompassing databases and contact management systems
Monthly meetings with other successful Consultants and Annual National Conference
Powerful Client Management, Project and Analysis tools
Ongoing Professional Development Training sessions designed to help you achieve your personal goals
Franchisee Quote: Brian Jersey - "The ERA model is recession proof. In fact, it works both in growth markets where managers simply don't have the time to focus on non-core costs and in down markets where there is real pressure on cost controls."
Profile Of An ERA Franchisee
Consultants have joined ERA from a wide variety of career backgrounds. Many have worked at a mid to senior management level. We also have a number of individuals from other backgrounds including military, educational, self-employed and non-commercial roles. The key to an ERA Consultant's success can often be attributed to the following attributes:
Possesses strong communication and relationship management skills
Is highly proactive, determined, motivated and enjoys an entrepreneurial spirit
Can adapt and apply focus to following a proven business model
Franchisee Quote: Tony Adkins - "I like the idea of building a consultancy of my own while working in a collaborative environment. ERA offers the chance to make high income with the opportunity for rapid growth. ERA has the systems and methodologies to enable you to get up to speed quickly and to present a polished image to clients."
ERA is seeking to expand its consultancy network throughout the US. To request further information now, and learn how you can create your own successful business within the proven, professional framework of an ERA franchise, contact us today.
The franchise for the ambitious professional!
Year Established: Value 1
Total Units Operating: Value 2
Cash Investment Required: Value 3
Total Investment Required: Value 4

Minimum Net Worth Required: Value 5
Franchise Fee: Value 6
Financial Assistance Offered: YES / NO
Training and Support: YES / NO