Great Clips: The Single Largest Hair Salon Brand in North America
There are more than 2,700 Great Clips salons conveniently located in strip malls in over 130 markets throughout the U.S. and Canada.
Put the power of #1 to work for you
Great Clips is an ideal franchise opportunity for executives who seek a strong cash flow business with moderate-risk and steady growth, for a relatively low investment. Franchise owners who have operated for more than five years own five-to-six salons.
Manager-run salons allow you to keep your full-time job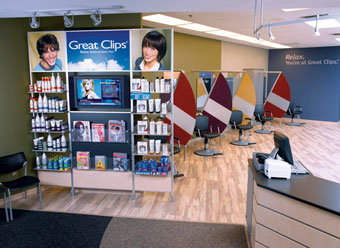 One reason for our durability and success is that our franchise opportunity allows you to fulfill your dream of business ownership while maintaining your current occupation. Well show you how, and our owners will tell you how its changed their lives.
I own twelve Great Clips salons in North Dakota. And I live and work 200 miles away in Minneapolis, Minnesota. My on-site manager has been with me 14 years. The system works, if you work within the system.
Kerry
Multi-unit franchise owner
A head for business; an eye on the future
Where will you establish your footprint? Talk with your Great Clips Development Manager and well map your future. Opportunity abounds:
Birmingham * Boston * Toronto * Sacramento * Miami * West Palm Beach * Huntsville * Oklahoma City * Tulsa * Pittsburgh * Philadelphia * Abilene-Sweetwater * Augusta, GA * Baltimore * Buffalo * Calgary * Corpus Christi * (Quad Cities) Davenport-Rock Island-Moline-Bettendorf * Edmonton * El Paso * Evansville * Flint * Ft Myers * Fresno-Visalia * Green Bay-Appleton * Greenville-New Bern * Harrisburg-Lancaster * Houston * Little Rock * Montgomery * New York (not including NJ counties of NY DMA) * Quincy- Hannibal-Keokuk * Palm Springs * Sioux City * Wausau-Rhinelander * Washington DC
Human hair grows 0.4mm a day
We are truly in a growth industry. Great Clips, headquartered in Minneapolis, was established in 1982 and began franchising in 1983. We have thrived through presidential succession, acts of aggression, and untimely recessions. Here are seven reasons why Great Clips should be your next profession:
Keep your day job; prepare for the twlight of your career

Its a cash-based business with no receivables

Manager-run salons

Multiple-location strategy and systems

Recession resistant

Demand that doesnt stop growing

25-year positive track record
Investment
Total investment: $109.4K - $202.5K
Franchise fee: $20K
Ongoing royalty fee: 6%
Minimum net worth: $300K
Cash liquidity requirement: $50K
Term of agreement: 10-years, renewable
Third-party financing sources available upon request
Training
Available at MN headquarters: Four days
At one of our 67 North American training centers: Three days and ongoing
Operations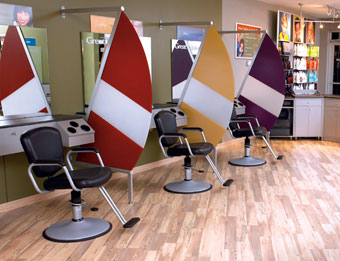 No industry experience necessary
Marketing, management and leadership skills essential
Number of employees needed to run a franchised salon: 8 10
Support
One support staff member for every 10 franchisees
Regular meetings
Grand Opening program
Franchisee intranet site featuring chat boards, comprehensive tools and resources to help you grow your business
Security/safety procedures
Field operations/evaluations
Purchasing cooperatives
Co-op advertising
Toll-free phone line
Other marketing supportBroadcast media
Steps To Ownership
Your Development Manager will guide you through our no surprises investigation to make certain that we can make a mutually informed decision about our franchise opportunity at each step in the process:
Step 1 Welcome and lets get started. We will first ask you tocomplete aconfidential application. When we receive your completed form, we will determine if you qualify, and if there is availability in your area.
Step 2 We will share with you how our Real Estate Managers assist franchise owners infinding and securing a quality site. We provide you with commercial real estate expertise strengthened by relationships built over many years with local and national developers. Our real estate assistance is yet another reason why Great Clips is one of the fastest growing franchisors in North America.
Step 3Recruiting and training staffis one of the most important aspects of your Great Clips. We will share our proven strategies and tools to hire, train and retain professional employees.
Step 4 We never stop impressing, particularly when it comes tomarketing support. Thats the power of the #1 brand. From our customized Grand Opening plans, to our NASCAR sponsorship, we are committed to maintaining our brand leadership nationally and to your front door.
Step 5 At the core of our operating model is a proprietarycomputer software systemStyleware Touch one of the most sophisticated data marts in the industry. You will learn how our POS system tracks everything from detailed sales and customer data, to staff scheduling. And you will discover how our field staff network, supported by 60 in-field training centers, can help you achieve operational excellence.

Step 6 Finally,talk with our franchise owners. Let them tell you their stories, and find out why Great Clips is a Great Franchise Opportunity.
Year Established: 1982
Total Units Operating: 2600
Cash Investment Required: $150,000 for Single - $250,000 for Fast Track Plus (3 Salons)
Total Investment Required: $106,900 - $197,700

Minimum Net Worth Required: $300,000 ($150,000 Liquid for Single) $75,000 Single Unit Cash Available, more for fast tracks and masters
Franchise Fee: $25,000
Financial Assistance Offered: Yes
Training and Support: 5 days in Minneapolis, MN; 2 weeks in local market.