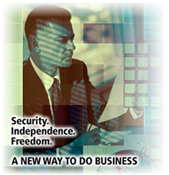 Liquid Capital Corp. has created an international network of Franchise Owners who provide their business clients with specialized financial services centered on the core business of FACTORING with real credit authority. Our Franchisees develop their territory within an environment that encourages and rewards integrity, professionalism, and personal growth.
Our mission is to create a network of Franchises focused on the core business of factoring small and medium-sized clients in a professional and personalized manner. We support our Franchise Owners with the training, resources and systems they need to service their clients effectively.
We are part of an established, respected organization where Franchises operate under the highest standards of business ethics and practice, and where clients are assured of professional, efficient and personal service.
Our mandate is to support our Franchise Owners with the training, resources, systems and tools to service clients successfully.
Achieve Success: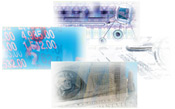 You are a self-starter, whose growth is based on your ability to communicate, market and sell the Liquid Capital program.
As clients sell you invoices from their customers, you provide immediate cash at a pre-arranged, discounted rate.
With substantial financial resources, you have the means to deliver funding to your clients, and to do it immediately.
Astute and intuitive, you can provide sound advice.
Liquid Capital is positioned to support Franchise Owners in all of their business endeavors. Our corporate growth is contingent on the growth of our franchisees. As a result, we have one of the most expansive, all-encompassing training and skills development programs in the industry.
The big difference is that our programs are more than just initial; we provide support throughout your entire Liquid Capital career.
The Liquid Capital Franchise Training Program begins with an intensive five and a half days covering all aspects of factoring, accounts receivable management, security issues and credit related matters. Included is 12 hours of professional sales training by the Sandler Sales Institute.
The training package is thorough, in-depth, and specially designed to provide Franchise Owners with the tools and resources for optimum business performance. Franchise Owners are fully mentored by the Liquid Capital Factoring Advisory Team, a group of highly experienced factoring specialists.
As a Liquid Capital Franchise Owner you work for yourself, but not by yourself! You buy into an established business model, and you benefit from Liquid Capital's years of experience in financing and business management. You join an international network of established franchisees and you collaborate with a corporate team of highly skilled factoring specialists.
As a Liquid Capital Franchisee, clients depend on you to be their financial solutions provider: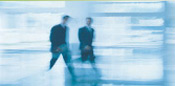 You take the business initiative
you respond to the competitive nature of the marketplace
you perpetuate the spirit of business excellence.
You have found a new way to do business in an entrepreneurial environment that can deliver long term security, business independence and personal freedom.
Year Established: 1999
Total Units Operating: 30
Cash Investment Required: $39,000
Total Investment Required: $45,000

Minimum Net Worth Required: $150,000 - $250,000
Franchise Fee: $42,500
Financial Assistance Offered: Yes
Training and Support: Comprehensive