Recession Resistance
Why Outsourced Maintenance is Sweeping the Nation
Businesses are working harder than ever to cut costs, but they're finding that it still pays to outsource cleaning and maintenance. Why? Because customers, tenants and guests expect every space to be clean, orderly and well-organized but most companies simply don't have the time or expertise to do a cost-effective job.
That's where you come in.
For your customers, outsourcing On-Target Maintenance: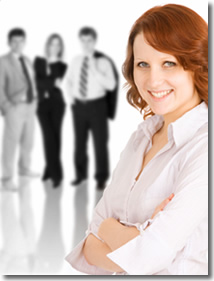 takes the headache out of housekeeping
eliminates the hassle and expense of staffing, scheduling and managing employees
accommodates business peaks and valleys, special requests, occasional emergencies and growing needs for services
enables them to focus on core operations
In short, On-Target Maintenance makes good business sense.
Services You Provide
As an On-Target Maintenance franchisee, you - and/or your crews - have the know-how, supplies and training to reliably and consistently handle all your customers' maintenance needs.
And whether you choose to service some or all of your accounts yourself, performing regular on-site inspections to confirm the quality of your services always promote customer goodwill.
Commercial Cleaning
Department and Special Facilities Cleaning
Floor Care
Outside Cleaning
Mechanical Maintenance & Repairs
Temporary Labor
Franchisee Resources
Support Designed to Help You Shine
We're in the business of top-quality customer service. As a franchisee, you deserve no less.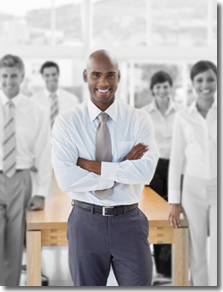 Established Name, Spotless Reputation
You'll take advantage of a name we've built through nearly two decades of service, forging partnerships with national clients such as Tommy Hilfiger, Hardee's, The Vitamin Shoppe, Morton's of Chicago, Diesel and Liz Claiborne.
Thorough Training
You'll receive detailed training, starting with best practices for cleaning and maintenance, and working through pricing, acquiring customers and building your customer base, hiring and managing employees, adding computer applications and handling emergencies.
Additional support includes:
Professional Advertising
Mobile Marketing
Sales Assistance
Volume Purchasing
Equipment Options
Ongoing Support

Please note this opportunity is only offered in the following states:
CT, DE, ME, MA, MD, NH, NJ, NY, PA, RI, VA, and VT.
Interested parties should have at least $40,000 liquid capital to invest.
Year Established: Value 1
Total Units Operating: Value 2
Cash Investment Required: Value 3
Total Investment Required: Value 4

Minimum Net Worth Required: Value 5
Franchise Fee: Value 6
Financial Assistance Offered: YES / NO
Training and Support: YES / NO