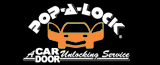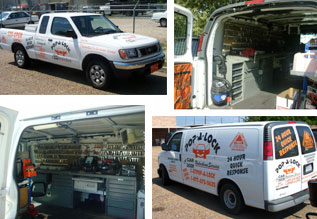 POP-A-LOCK is America's largest Car Door Unlocking, Roadside Assistance & Locksmith Service business. We provide fast, professional guaranteed service using our proprietary tools & opening techniques. We offer an outstanding community service through our Emergency Car Door Unlocking program. We are the market dominator. You will provide lockout & roadside assistance to the public, businesses & various motor clubs, national accounts and the general public throughout an exclusive territory.
Pop-A-Lock offers an exciting opportunity to become part of the largest and most successful car door unlocking, roadside assistance, and locksmith service provider in America. We have built our reputation on fulfilling the needs of our customers in a quick and reliable manner. The timeliness, efficiency, and reliability, of our people are the trademarks of our success. At Pop-A-Lock, we've built our reputation on fulfilling the needs of our customers in a quick and professional manner. All of our employees must meet uniform and grooming standards and drive properly-marked, well-maintained vehicles. Our distinctive "rescue orange" markings and uniforms help identify us and keep the Pop-A-Lock image consistent and professional.
Our Services
Fast Facts:
Total Investment: $57,000
Liquid Capital Requirement: $37,000
Third Party Financing Available



Locksmithing- One of the keys to our future at Pop-A-Lock is our professional locksmith service. We specialize in automotive locksmith services and have expanded into commercial and residential locksmithing.
Pop-A-Lock's reputation for excellence in customer service, along with our state-of-the-art locksmith equipment allows us to provide our customers with the best service in town. We are truly a 24-hour-a-day service. Customers can also rely on our competitive prices, quality workmanship and trustworthy employees. Our technicians have the ability to custom cut keys with or without special codes. This is due to the fact that every Pop-A-Lock locksmith is supplied with a means of accesing the latest specs and key codes for all vehicles.
Flat Tire Assistance
Jump Starts
Gasoline Delivery

As with all services we provide, these services are delivered with a high level of proficiency and a focus on customer safety and satisfaction.
Emergency Car Door Unlocking (EDU) Program, under which we pledge to open a vehicle for free any time human life is in danger, which usually means a child locked inside. Since inception we have rescued over 75,000 children from locked vehicles. This program is a valuable contribution to the communities that you serve and is a memorable way to distinguish yourself from your competitors. It also helps us build strong relationships with police, fire, and other emergency services.

Training & Support
Your introduction to the Pop-A-Lock Franchise System begins with the Pop-A-Lock Franchisee Training Program. Lasting two to three days (depending on various factors, including the franchisee's level of prior business experience), this program introduces you to the various facets of operating one of our franchises, including operations, standards, human resources, administration, accounting, and advertising and marketing. Franchisee training is conducted at our offices in Lafayette, LA.
Marketing and Advertising
The Pop-A-Lock Advertising Fund has been established to pool the advertising fee payments from all of our franchisees. This fund is used to further brand recognition and business development for the franchise system as a whole.
Our Director of Advertising & Marketing will be available to you to offer advice, guidance, and resources for your advertising and marketing needs. Also available to you at no charge will be our Yellow Page advertising consultant, who can offer sound advice on Yellow Page directories and advertisements based on over 40 years of experience in the industry. Since our consultant is paid by us and does not represent any publisher or broker, you can be confident that his advice is fair and unbiased.
We offer a national toll free dispatch number, which routes automatically to your local dispatch number when a customer calls from your franchise area. This number is a free payphone call and can be used as a handy mnemonic in all of your advertising.
Year Established: 1991
Total Units Operating: 112
Cash Investment Required: n/a
Total Investment Required: n/a

Minimum Net Worth Required: n/a
Franchise Fee: $29,000 per 1/2 million population, plus $66.00 per 1,000 of population in the territory
Financial Assistance Offered:
Training and Support: Owner Training provided at no charge for 5 days