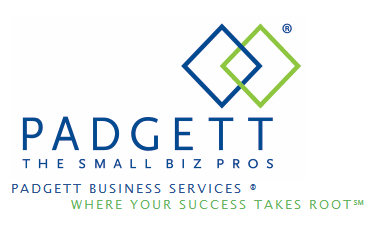 We're seeking Go-Getters Who Are Ready to Cultivate New Opportunities
Does the idea of helping small business owners reach their goals sound interesting to you? Do you have a deep drive to build a growing business? If so, you may be a perfect fit for Padgett.
At Padgett, we're helping to grow success stories.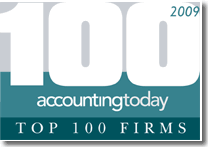 Become One Of "The Small Biz Pros"
As a franchise operation, we've helped hundreds of budding entrepreneurs turn their dreams of running their own business into a reality. There's a world of opportunity ready for your big ideas, your expertise and your advice. Small business owners are busy selling and marketing their products and services, leaving them little time to focus on the regular financial challenges of their businesses.
This is where you come in. As a Padgett franchise owner, you'll build strong relationships with your clients by providing them with expert business consulting services that help them run their businesses more effectively and efficiently. Additionally you'll be able to keep your clients accounting needs up-to-date, and offer tax preparation services, payroll services and much more. While you're keeping your clients focused, we'll help keep you satisfied with the tools, training and support services you need to successfully branch out and reach your goals.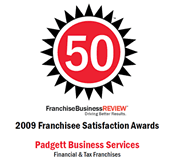 Your Competitive Edge - Our Comprehensive Support
If you ever want someone to talk to, if there's ever a question you can't answer, a problem you can't solve, or if you just need a boost of confidence to answer a client's question, just pick up the phone and call the Padgett support line. We are your foundation, your support, the people you can rely on from the day your ownership goes into effect. You can also leverage the community of franchise owners in our network of over 400 offices in the U.S. and Canada. Whether you have a simple computer question or a complex tax conundrum, the Padgett support team will be ready to help find answers and provide solutions.
Padgett Business Services offers franchise owner's unmatched support from day one, including: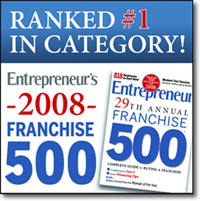 Continuing Education
Padgett Support System
Online Support
Marketing
Newsletters
Technology Updates/Solutions
Innovative Reporting
Public Relations
The Padgett Foundation
If you like to network with local business owners and have a drive to succeed, we can give you the training and support you'll need to build your team of experts and achieve success.
If you want to build a business using your business and people skills, Padgett Business Services could be an ideal franchise ownership opportunity. Or if you are a salesperson, marketing professional, or a small business consultant with big picture thinking, we'd like to hear from you as well.
Take The Next Step
Year Established: 1966
Total Units Operating: 400+
Cash Investment Required: $98,150
Total Investment Required: $100,000

Minimum Net Worth Required: $100,000
Franchise Fee: $42,500
Financial Assistance Offered: YES / SBA
Training and Support: YES / NO