The Snip-its Franchise: a Cut Above the Rest.
Turn your entrepreneurial dreams into reality with Snip-its. Snip-its is the fastest-growing chain of children's hair salons in the country, and we are currently expanding throughout the US as part of an aggressive growth strategy. We are looking for savvy entrepreneurs who want to work hard, have fun, and take advantage of this great opportunity.
Now is a great time to become a Snip-its franchisee. Thanks to our passionate franchisees, our strong brand affinity, and our outstanding support systems, Snip-its is the market leader in the children's sector of the hair care industry, and we have big plans for the future.
Why Choose Snip-its
Choosing to start your own business, whether franchised or not, is a big decision. At Snip-its, we want you to know exactly what you are buying into before you make the decision to become a franchisee. In fact, if you are not confident that you can be a successful Snip-its business owner, we want you NOT to pursue a Snip-its franchise.
However, if you choose Snip-its, we want you to feel confident that our franchise systems are robust and our support team has the experience and knowledge to ensure that our franchisees have the opportunity to invest in a highly successful business that will help you achieve your personal and professional goals.
A Brief History
The last decade has seen the development of many successful businesses specially designed to wow kids. In 1993, when Joanna Meiseles sought a hair salon that catered to her young children, instead of a salon, she discovered a business opportunity. After two years of extensive research and planning, Joanna opened the first Snip-its salon in Framingham, Massachusetts to rave reviews. With nearly a decade of experience and five successful Snip-its salons, Joanna launched the Snip-its franchise program in 2003 as a platform for national expansion.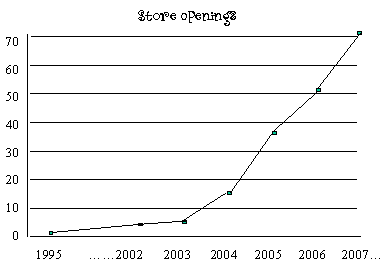 Snip-its Today
With over 50 salons open in 22 states and growing, Snip-its is the fastest-growing chain of children's hair salons in the US. Quality haircuts and unparalleled customer service set the foundation for Snip-its, while our proprietary interior design featuring our own cast of cartoon characters like Snips, Flyer Joe Dryer, and Maranga Mirror, make Snip-its truly unique. The Snip-its concept and experience generate powerful, instantaneous brand loyalty among our young customer base and their parents. Children ask for a "Snip-its" haircut after their very first visit and will not settle for anything less.
Business Model
Offering a simple franchise model with potential for great profits, Snip-its has developed an easy to follow, step by step guide to make your franchise experience a successful one, starting right now. According to Entrepreneur Magazine, "Franchising trends may come and go, but kids' specialty services remain constant." The Snip-its franchise program offers you the benefit of a brand with high consumer awareness, a service with strong demand, access to effective marketing programs, a dedicated operations support team, plus an outstanding system of operations to manage your business from anywhere in the world that you can get Internet access.

The Industry
The hair care industry is estimated at over $40 billion, with the children's sector of the market estimated at $5 billion annually and growing...literally! There are over 40 million children in the US needing a haircut an average of eight times per year. Snip-its is in the Entrepreneur Magazine Top 500 Franchises and on the Franchise Times 55 fastest growing franchises.
You don't need to be a licensed cosmetologist or a retail expert to become a Snip-its franchisee. Fill out the form below to start the process rolling.
Year Established: 1995
Total Units Operating: 25
Cash Investment Required: $50,000 Minimum
Total Investment Required: $164,655 - $278,150

Minimum Net Worth Required: $300,000
Franchise Fee: $25,000
Financial Assistance Offered: Third Party
Training and Support: Comprehensive