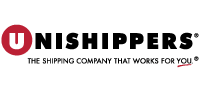 A Superb, Low Cost Business to Business Franchise Opportunity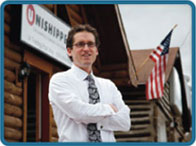 For more than 20 years, Unishippers has offered franchise owners a unique opportunity to create an attractive lifestyle while earning substantial income. This business-to-business franchise is focused on selling shipping services to small and medium-sized companies. Our carrier network with major shipping suppliers, including a new and groundbreaking relationship with UPS, and more than 30 local, regional and national freight carriers like YRC and Saia, means we can offer substantial discounts to these companies - well beyond what they would get on their own. With over 75,000 customers and 285+ successful franchises, Unishippers is well established and enjoys a stellar reputation.
"I believe in Unishippers so much that I don't feel I really have to sell it. It's much more like I'm just sharing a secret with people that will help them with their business."
Mark Ware,
owner, Birmingham, AL; Jackson, MS; Atlanta and Macon, GA franchises
Easy start-up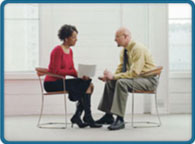 With lower start-up costs and minimal staffing and office needs, Unishippers owners don't have huge investments that can take years to recoup; in fact, your immediate success is limited only by your willingness to work hard. With a diversified offering that covers everything from freight to overnight, Unishippers success isn't affected by a downturn in one or two industries. And, because our customers are already using shipping services, the savings and convenience that come from Unishippers are easy to sell. You simply find the customers, and our shipping providers will pick up and deliver the packages to their destinations. Customers love Unishippers because they save money and hassle. You'll love it because you make money on every shipment.
"The Unishippers organization is very collaborative. The corporate executives not only ask for our opinion, but actually act on our input. That's one of the things that really impressed me."
Terrell Barkett,
owner, Springfield, MO franchise
Unique benefits
Unishippers franchise ownership really is different. Just look at the advantages:
Reasonable hours and attractive lifestyle. Unlike retail franchises, most of your work takes place during the normal business day, allowing you to actually enjoy your success and time away from the business. Plus, your customer base is contained in a small area, eliminating the need for out-of-town travel.
Shipping services are easily understood, and needed by most businesses. You simply have to sell them on the pricing and customer service advantages that only Unishippers can provide. And our well-known and respected carrier network, including UPS, assures customers of reliable delivery.
You earn residuals on every shipment, so you can enjoy years of income from every single sale.
Start-up costs are relatively low, and overhead costs are minimal, especially within the franchising world.
Unrivaled training and support programs ensure that you are armed with the resources you need to build your business and start realizing your goals.
"I came from the inside at Unishippers. I knew and understood the processes very well. But as an owner, it's now very gratifying for me to see just how well they work."
Ron Kornafel,
owner, Philadelphia, PA; New Jersey and Cherry Hill, NJ franchises
Year Established: 1987
Total Units Operating: 285
Cash Investment Required: $75,000
Total Investment Required: $100,000-$150,000

Minimum Net Worth Required: $300,000
Franchise Fee: $24,000-$36,000
Financial Assistance Offered: YES/Third Party
Training and Support: YES