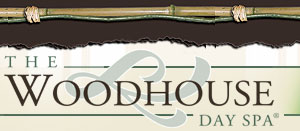 Our Mission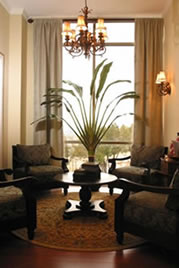 THE WOODHOUSE DAY SPA Vision is to take spa visits from a level of luxury to a level of necessity for wellness. Our day spas are perfectly aligned to meet the demands of the experience-starved society. By providing memorable experiences that transform the lives of our guests, we offer the opportunity for each guest to live a more fulfilled life.
The Woodhouse Experience = Transforming Lives
The Woodhouse Spas Corp, America's leading day spa franchise, has taken spa visits from a level of luxury to a level of necessity for wellness. What Woodhouse offers to the community far exceeds services offered in a typical day spa.
The Woodhouse experience begins as the guest enters our doors. We recognize a demand for going beyond services to selling "Experiences". Our spas offer more than 70 therapeutic treatments and 10 wellness programs designed to create a balance of the body, mind and spirit.
Experience Strength & Potential
THE WOODHOUSE DAY SPA franchise offers rewarding potential. Experience the pleasure of being your own boss. The strength gained by joining a team of retail and franchise professionals with a proven track record in the day spa industry separates you from the competition. Enjoy the potential of helping others realize health and well-being in an organization with un-paralleled customer service.
Leading Day Spa Franchisor
THE WOODHOUSE DAY SPA , nominated for 2003 Best Spas in America, continues to dominate the industry with its unique approach to guest care. In 2003, THE WOODHOUSE SPAS CORP became the leading day spa franchisor in the IFA (International Franchise Association). Chosen as a Top New Franchise 2004 by Entrepreneur Magazine, THE WOODHOUSE DAY SPA brand continues to gain strength and recognition.
The System
Support Systems are in place every step of the way to help you successfully build your Woodhouse Day Spa. Our support systems make it easier than ever to begin operating your Woodhouse.
Spa Startup Coordinator guides you through the setup process.
2-day initial training on business plan development, site selection, start-up marketing, design, accounting, and elements of The Woodhouse Experience.
The Woodhouse helps you select a location through in-depth evaluation and selection criteria.
Our design team completes your floor plans, communicates with contractor, and places all orders for furniture, fixtures, and equipment.
8-day training and 1-week internship on management, marketing, accounting, software, customer service,treatment and product knowledge, and much more.
Our Setup Advisors visit your spa prior to opening to assist during setup.
Our Training Team educates your staff on everything they need to deliver The Woodhouse Experience.
Business Advisors will perform weekly action calls, providing financial and operational guidance, benchmarking, and any support needed to ensure your success.
Much, Much More!!!
"The Woodhouse Spas Corp is a beautiful group of individuals, who care about people and making people's lives different. We are proud to be a part of this wonderful organization." Brad and Wendy Freeman, Franchisees
Woodhouse Day Spa Prototype Retail Space Leasing Also Available
"Our experience with The Woodhouse Spas Corp. has been wonderful. We have been involved in two other franchise systems, and they do not compare with The Woodhouse. We have been so impressed with not only the knowledge and organization of the Company, but more importantly, the integrity of the people involved. We are truly happy to be a part of The Woodhouse Family." Bob and Maurita Elias, Franchisees
Year Established: Value 1
Total Units Operating: Value 2
Cash Investment Required: Value 3
Total Investment Required: Value 4

Minimum Net Worth Required: Value 5
Franchise Fee: Value 6
Financial Assistance Offered: YES / NO
Training and Support: YES / NO