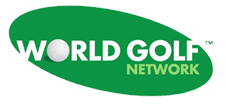 The World Golf Network - It's Not Only About Golf... It's All About Business!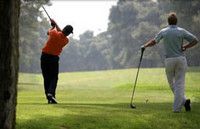 As a World Golf Network franchisee, you'll be inviting local business owners to join your World Golf Network Chapter. You'll quickly be viewed as the "Go-To" business person in your community as you'll be known as someone who brings local business owners together to play golf and to network. The members of your chapter will be paying you a monthly membership fee to participate in networking events, golf outings, and to meet with other businesspeople who understand how important networking is to their long-term success.
Your members will appreciate your contributions to their business, and you'll appreciate the relatively passive recurring income that your chapter will generate for you-all while you enhance your "star power" in your business community.
As a World Golf Network Franchisee you'll be extended our proven techniques to:
Attract business owners and decision makers in your community to join your WGN Chapter and to provide you with an ongoing and predictable revenue stream from their membership dues.
Organize golf events at premier golf clubs that bring members together on a monthly basis. These are also great recruiting events.
Meet the right type of business contacts who'll want to join your local chapter.
Expand your networking circle through the monthly golf outings and networking events.
Build your local network through regional chapter organized events and World Golf Network national events
How Do I Make Money As A Franchisee?
Your chapter members will pay a monthly fee to be part of your chapter. This membership fee will cover their golf, food, and networking expenses. By taking advantage of our group buying power and frequency discounts your group expenses will be minimized and as your chapter grows, so will your revenue stream.
Why is WGN the right business partner for me?
We'll provide you and your chapter members a proven networking system that will expand your circle of influence to a scale not possible through these traditional forms of marketing or networking. Our single goal is to make you and your chapter successful. Our success is directly tied to our ability to help you grow your chapter and increase your revenue.
What are the requirements to be a WGN Franchisee?
A successful franchisee will have a network of business connections, friends and decision makers. It requires an understanding of the value of networking and the ability to communicate the value of the WGN system to potential members. The successful franchisee is a leader, someone who is personable, detail oriented, and dedicated. Running a WGN franchise is not a full time job, but it does require an initial commitment of time to build the franchise membership.
Fill out the form below for more info!
Year Established: Value 1
Total Units Operating: Value 2
Cash Investment Required: Value 3
Total Investment Required: Value 4

Minimum Net Worth Required: Value 5
Franchise Fee: Value 6
Financial Assistance Offered: YES / NO
Training and Support: YES / NO